Version: v11.5.0
---
WaveMaker uses Cordova platform to build hybrid mobile apps. While Cordova handles the native JavaScript API binding, WaveMaker handles the core app logic and UI. A mobile app built using WaveMaker runs in a web view (equivalent to a web browser). How to debug the web view layer is explained below.
Debugging on Android​
Requirements​
Android Mobile
An App (to debug) built on Cordova
Desktop/laptop with chrome browser
Enable USB debugging in Android (one-time setup)​
On your android mobile, go to Settings > Security. Enable 'Unknown sources: Allow installation of apps from unknown sources'

Go to Settings > About Phone. In 'About Phone' page, click on build number for 7 times to enable developer options.
Debugging mobile app​
Open the app on mobile and connect mobile to a desktop with a USB cable.
On the desktop, open a chrome browser and go to 'chrome://inspect#devices'. All available apps for debugging are shown on that page.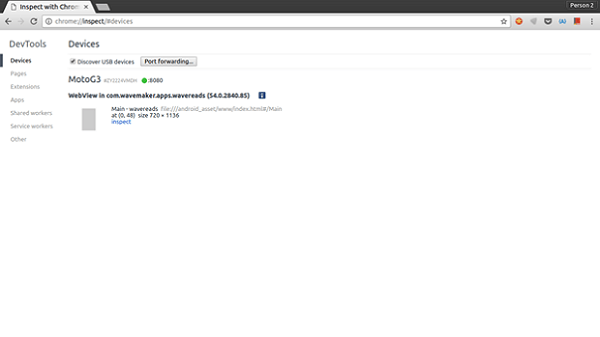 Click on inspect link that appears below to your app.Chrome debugging tools will open and you can debug the app.
Debugging on IOS​
Requirements​
iPhone
Mobile app built on Cordova
MacBook (or Mac Pro or Mac Mini) with safari browser
Enable Safari Web Inspector (one-time setup)​
---
On iPhone​
Open Settings and Tap on Safari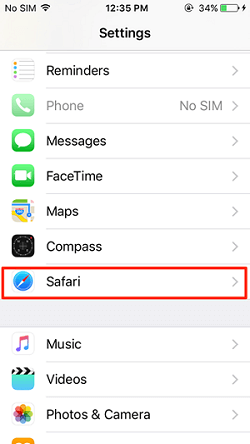 In Safari Settings, Tap on Advanced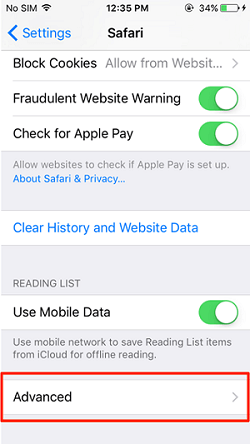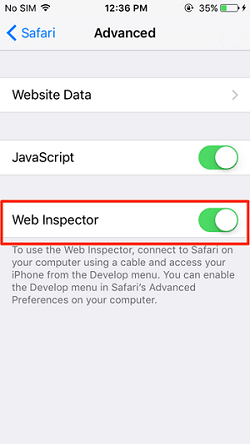 On MacBook​
Open Safari browser > preferences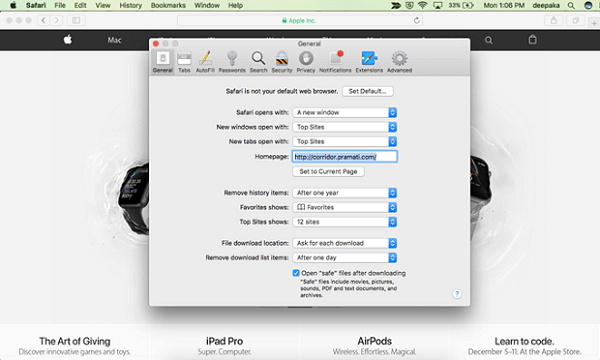 Go to Advanced and check on 'Show Develop Menu in menu bar'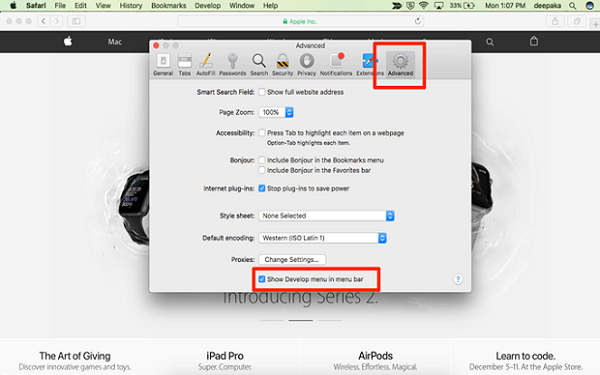 Debugging Mobile App​
Open the app to debug on iPhone.
Connect iPhone to a MacBook with a USB cable.
Open Safari in a MacBook, and click on 'Develop' menu.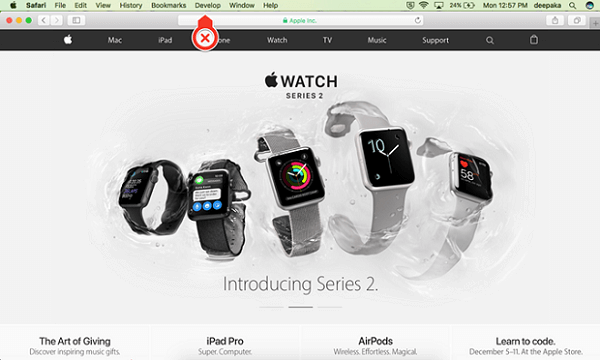 Under Develop menu, all connected devices (iPhone) are listed.Under each Device sub-menu, all apps available to debug in that device are listed.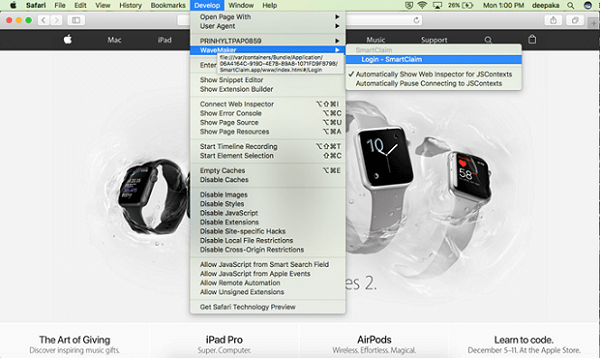 Click on the app's page to open the debugger.