Version: v11.4.3
---
For automated communication with other applications or resources, you can integrate webhooks for your application. Find webhook integration at your application details of each phase.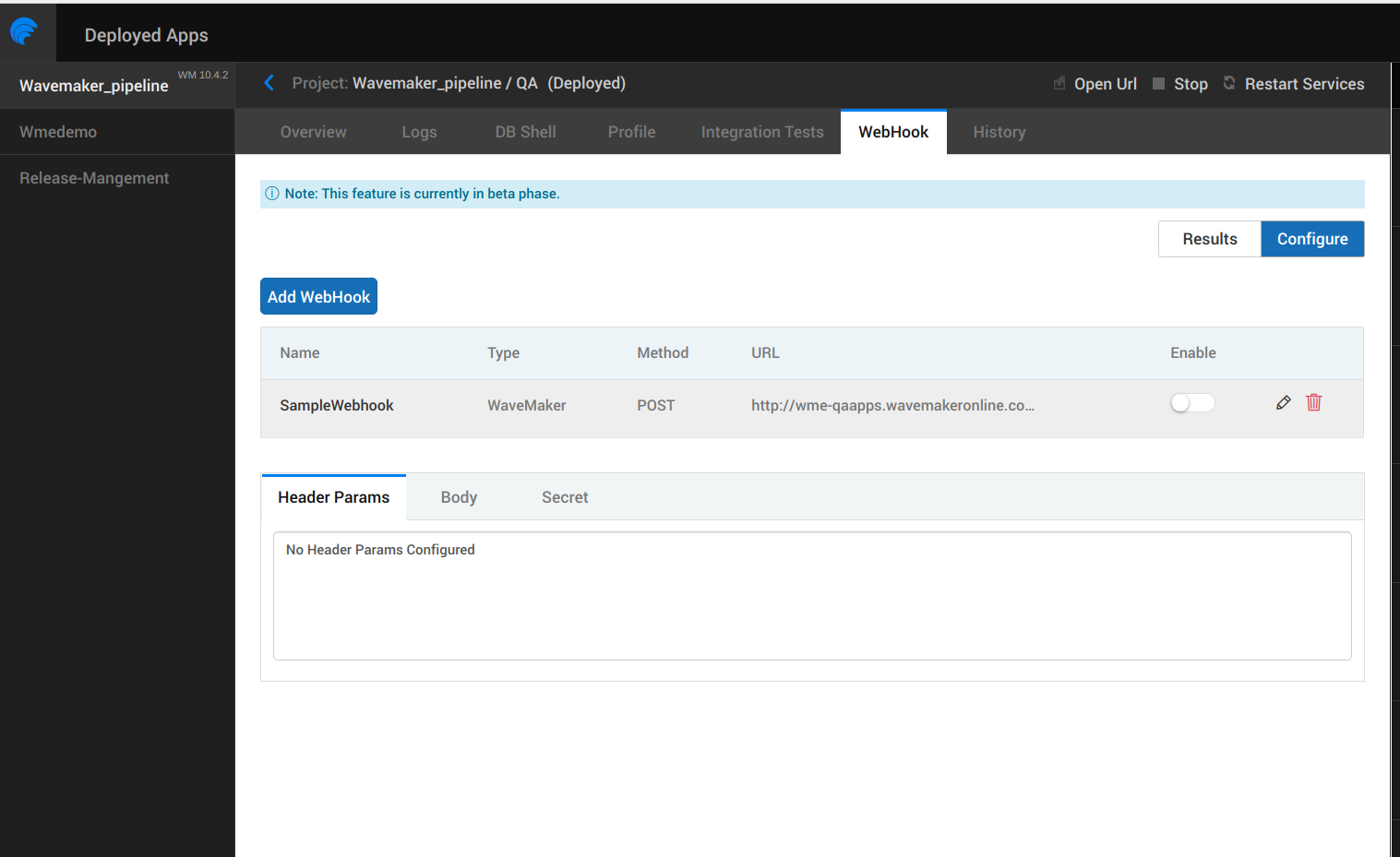 To configure webhook at configure option, select Add Webhook. WaveMaker supports two types of webhooks.
WaveMaker
Custom
For configure webhooks, you have to provide required at webhook configuration details as shown in the image below.