Version: v11.4.3
---
Creating Employee List​
You can use the List widget to list data from a database. This post gives you a basic List usage by building an Employee List.
Pre-requisites:
Create a web responsive app
Create a page to hold the list
Outcome:
We will be building the following list: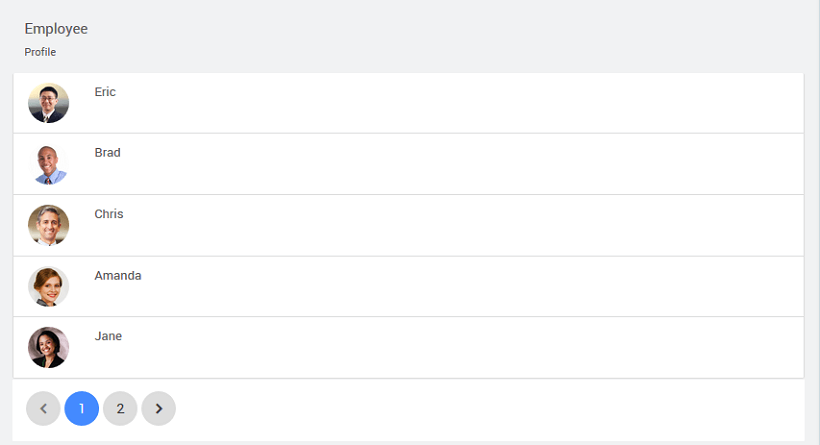 Select Data​
There can be different scenarios to deal with when configuring your List Widget with a data source. The data source can be from a service like a Database, web or Java Service or from an another widget on the page.
Select Template​
In this step, you are expected to select a template and pagination style suitable for the current use case. For this example, we are choosing Contact List as the template and Basic as pagination style.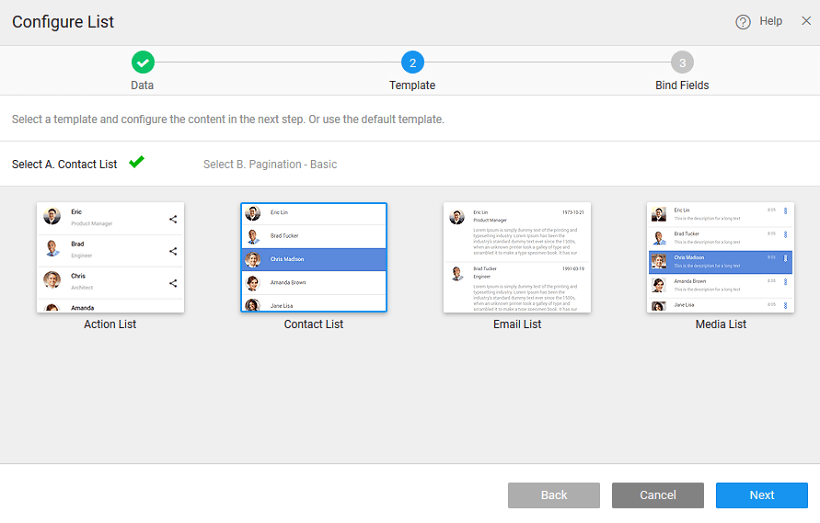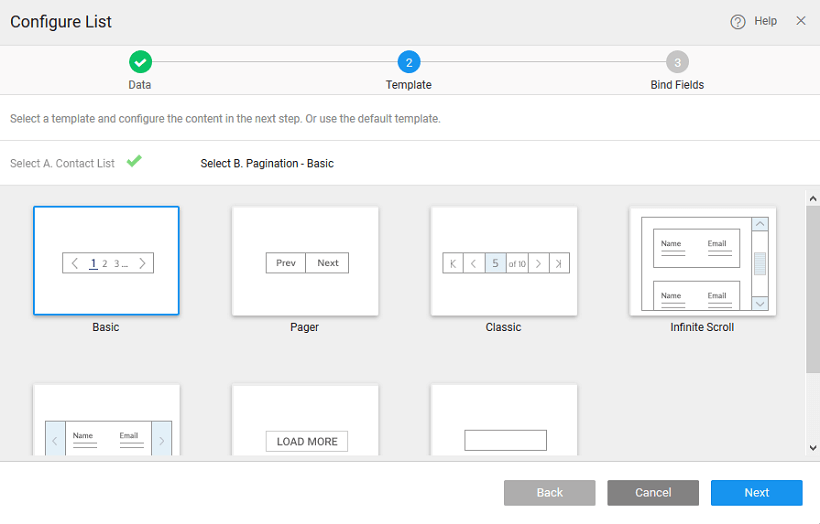 Binding Data Fields​
The template selected in the previous step provides a set of widgets that need to be bound to the corresponding field from the data source selected in the first step.
Select the widget and bind to the corresponding properties like Caption etc. to the fields by selecting the field from the drop-down list.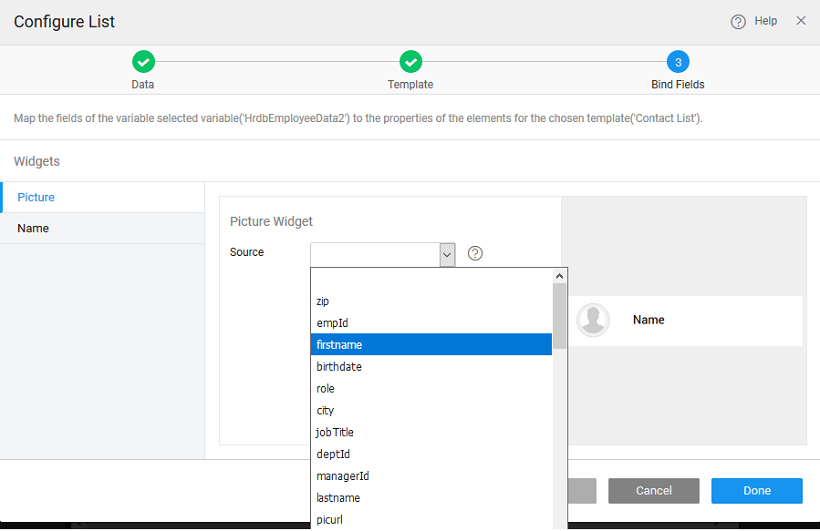 Design View​
From the Canvas, you can further enhance the list design by adding/removing widgets, setting properties etc.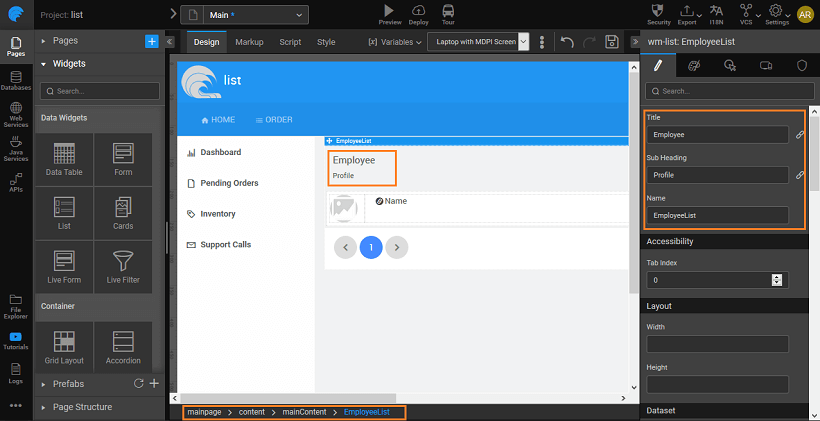 Run View​
Test Run or Preview the App