Version: v11.5.0
WaveMaker Enterprise Configure SSL for Platform
---
Follow below steps to Configure SSL for Platform to access Studio with https.
To start this process you need 3 files.
crt file
private key file
bundle file
If you have .pem file, you can extract these files from pem file.
Upload files during the setup process​
While configuring the setup during the ConfigWizard process you can directly upload the bundle certificate and pemfile from this setp number 3.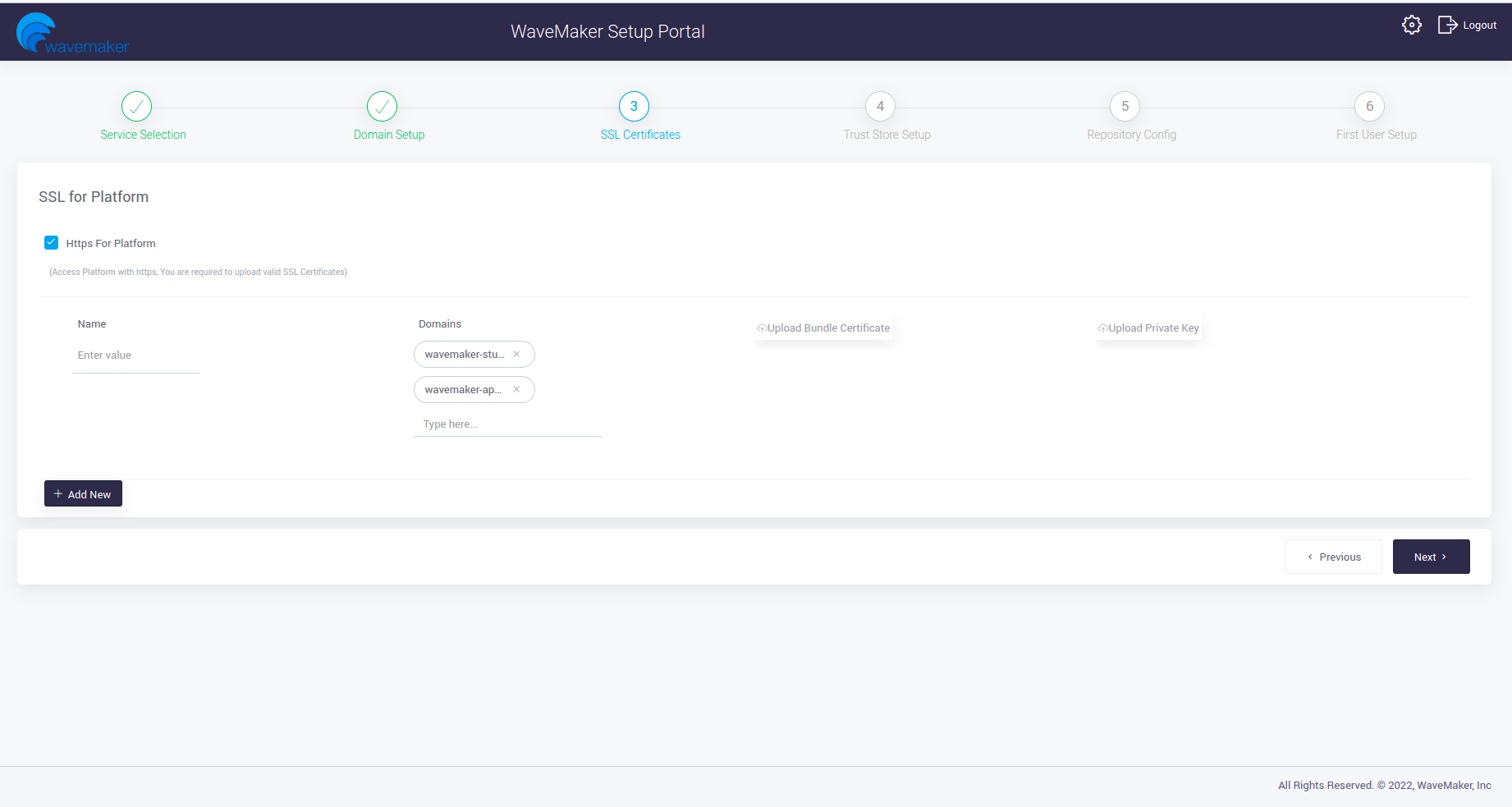 Upload files from the configwizard​
Alternatively, ConfigWizard allows you to upload the required certifiacates if you have missed to upload during setup process.

Login into the CW portal, after login in home page you can see settings icon on the top right as marked below.
Access Studio using https​