Version: v11.4.3
---
By default, the page title is set to the name given at the time of page creation. You can view it when you remove the toolbar and exit the preview mode.
Steps to change page title​
You can set the Page Title from the properties panel of the page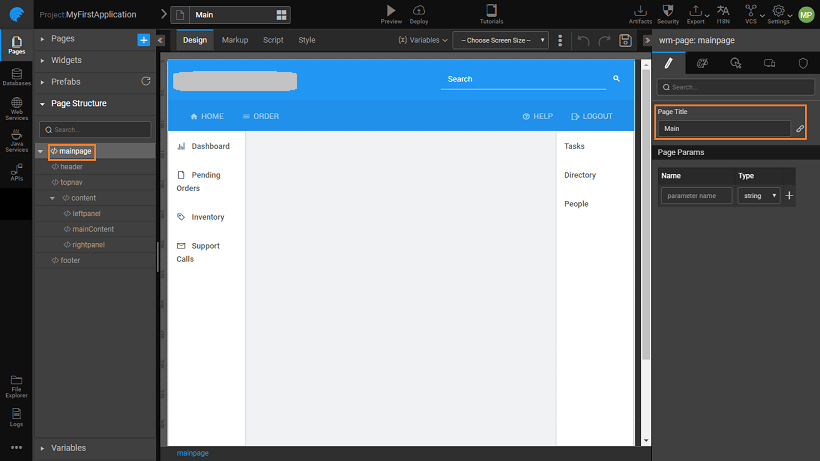 You can set it from the Markup, too:

Go to the Markup of the concerned page
Locate the pagetitle tag and give the name of your choice.
See Also​
How to set home page, language and date/time format
How to set the app logo
How to change load icon
How to customise the app login page